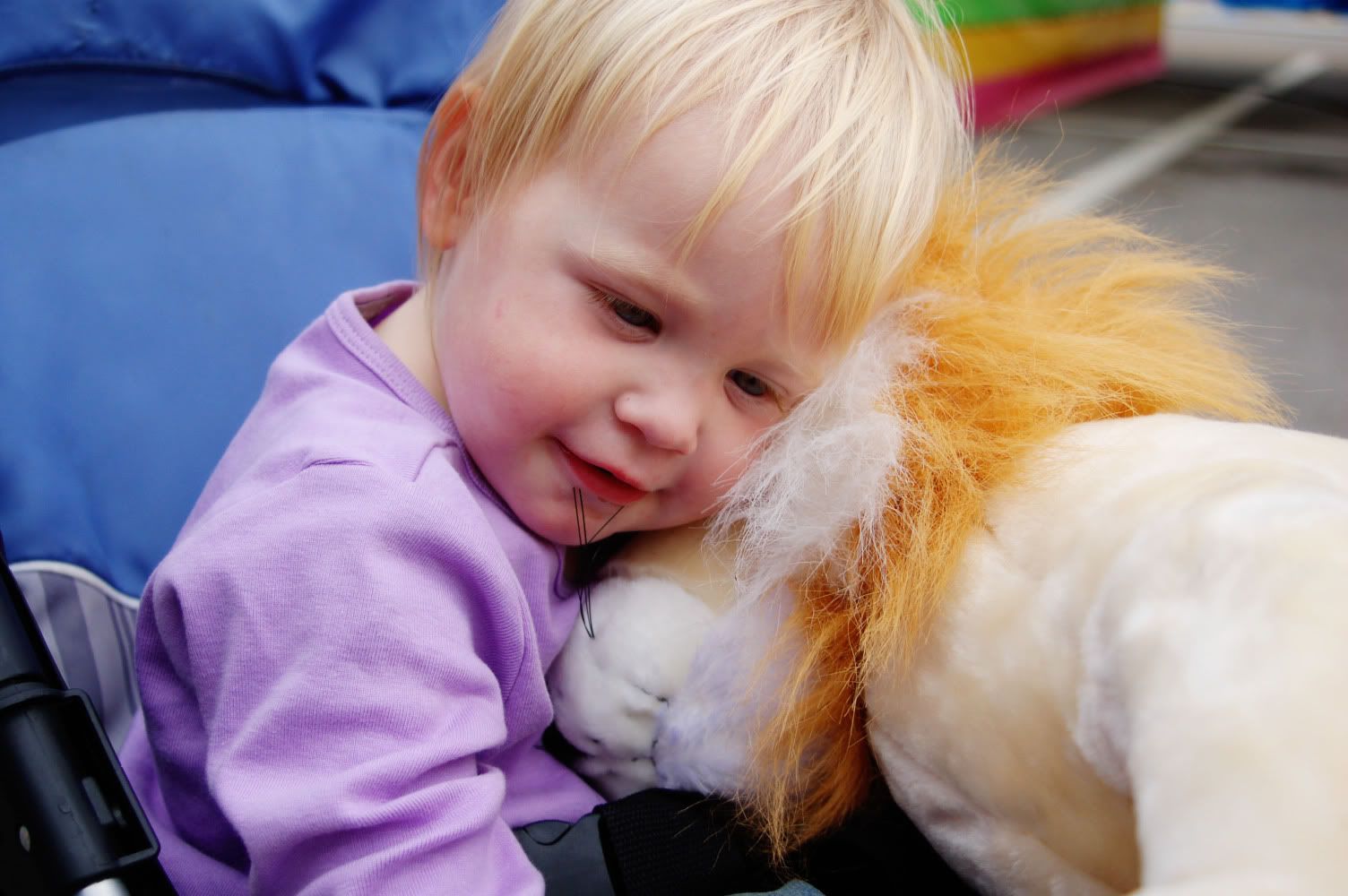 We had so much fun at the Fair this year. It rained in the morning so we delayed going until right before lunch time. Perfect. The weather was fantastic. Mostly overcast, a cool breeze and the the fairgrounds were not busy at all. We did go on a Friday, so that helped.
I won Laura a stuffed Lion playing one of those shoot the water in the hole games. It's the only Fair game I have mastered. I can usually win on the 1st try. Later I won Andrew a mini basket ball playing a smiliar game.
THE RIDES:
Andrew had a great time. Laura, not so much. :)
The Animals: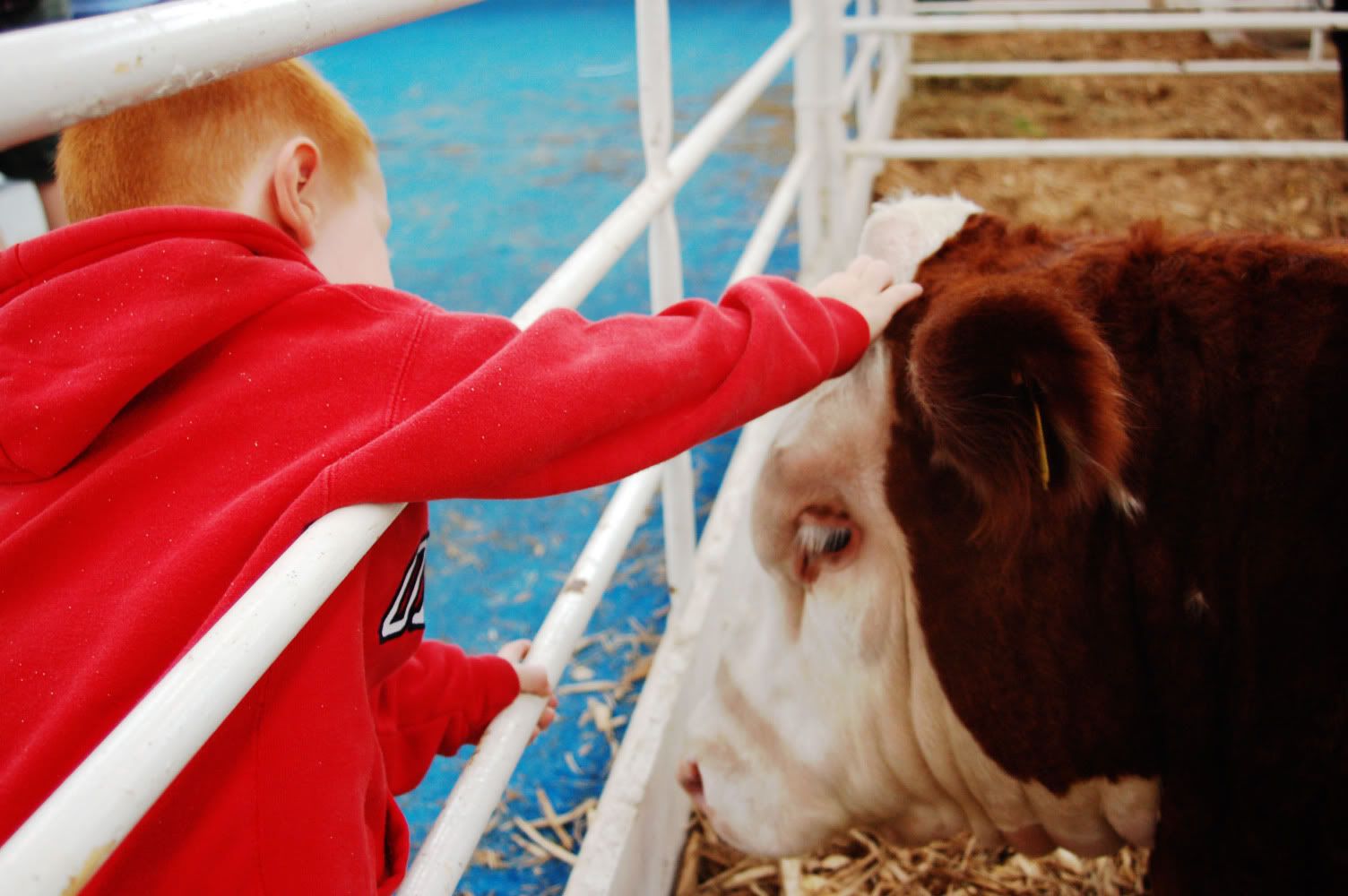 We spent alot of time looking at the different animals. Andrew was all about petting each and everyone of them. Thank goodness the Fair had ALOT of hand sanitizing stations!
Here's a BIG cow that Andrew gave some love too.
Then we went on to the Pigs and The Poultry.
As we got closer to the Swine Barn, Andrew says, " I smell the Pigs! They must be close!!!! Man, they sure do STINK! There really weren't any pigs in this barn. Either they already had the judging or it wasn't until later.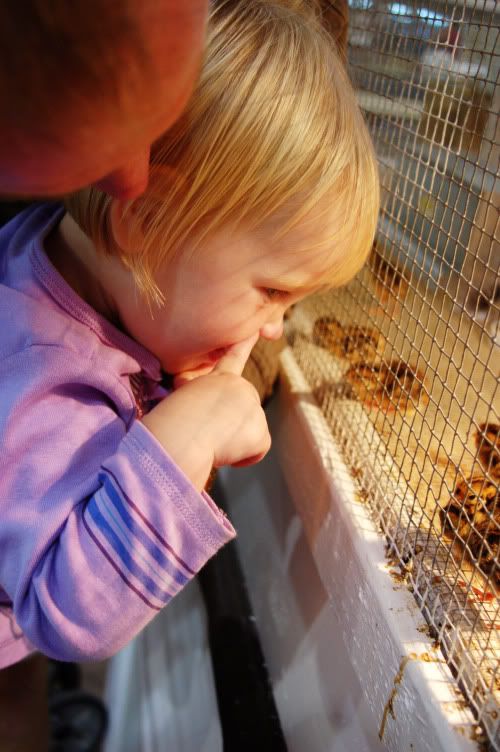 The kids loved the Chickens, Roosters, Ducks and Bunnies.
Laura was all giggly over the chickies and Andrew kept laughing at the Roosters... Lots of 'COCK-A-DOODLE-DOO's in that building.