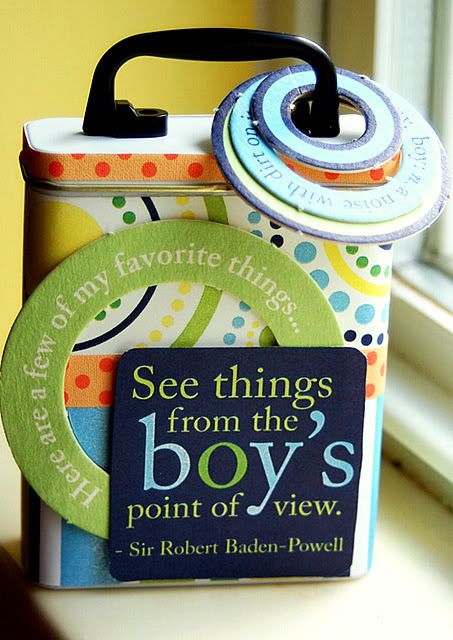 I found these cute tins at Memoirs the other day. They are 'Band-Aid' Tins by Provo Craft. They are about 3"x4" and made out of tin.
Of course I made a little mini album to fit inside of it. :D
I had fun playing with the Gin-X papers, coasters and Cotton Art Tape.
There's alot going on here on the front of the tin. The coasters are so much fun. They come with different sizes of circles all layered with in each other and pop easily to use them seperately. To get them on the handle of the tin, I just cut a slit and slid it around the handle and closed the ends together again, no need to tape them back up.