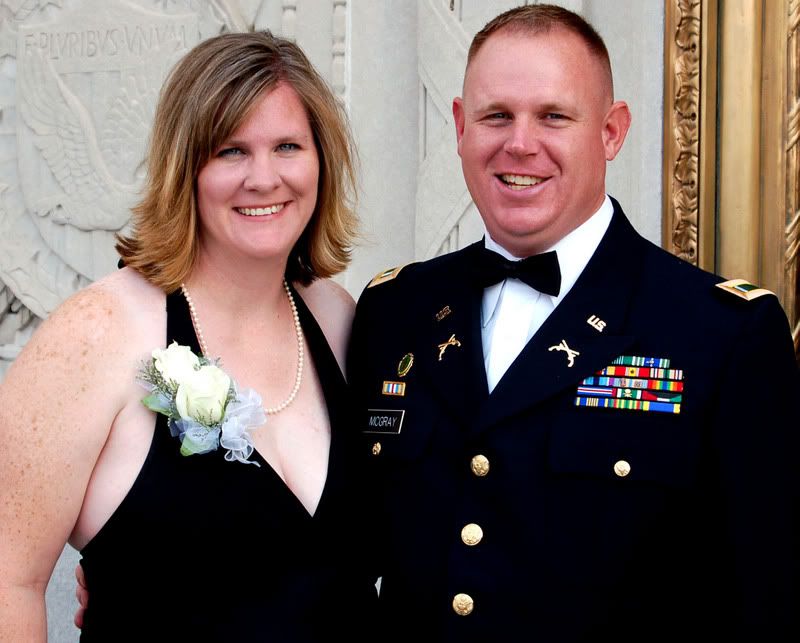 Bill had his 1st Military Ball this past weekend. We had a great time and his unit did a fantastic job at putting it all together. It was at the Indiana War Memorial. The place was beautiful. It's downtown Indianapolis, right before the circle. Indianapolis has some beautiful memorials and buildings dedicated to those that have served in different wars and in the military in general. We were fortunate enough to be given a tour of the building by the security guards. The view was unbelieveable. Here are a few pictures from the windows on at the top of the building and then inside looking at this HUGE flag and star shaped light that hang down at least 3 stories.
View from inside looking at the beautiful windows.
View peeking out the windows, looking North out of the city. The building to the left is the Scottish Rite Cathedral.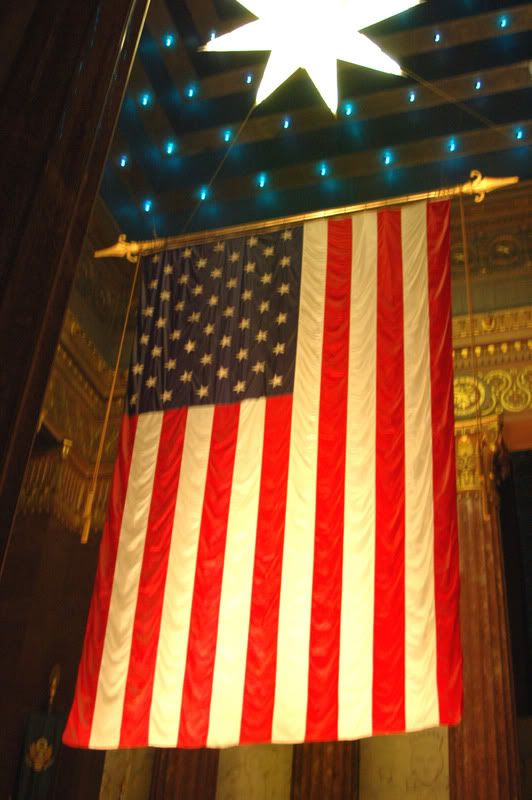 There is no way to explain how emense this flag was.