I went up stairs to get some photo editing done the other day and it got just a little too quiet downstairs. Yep, Laura got into my make drawer.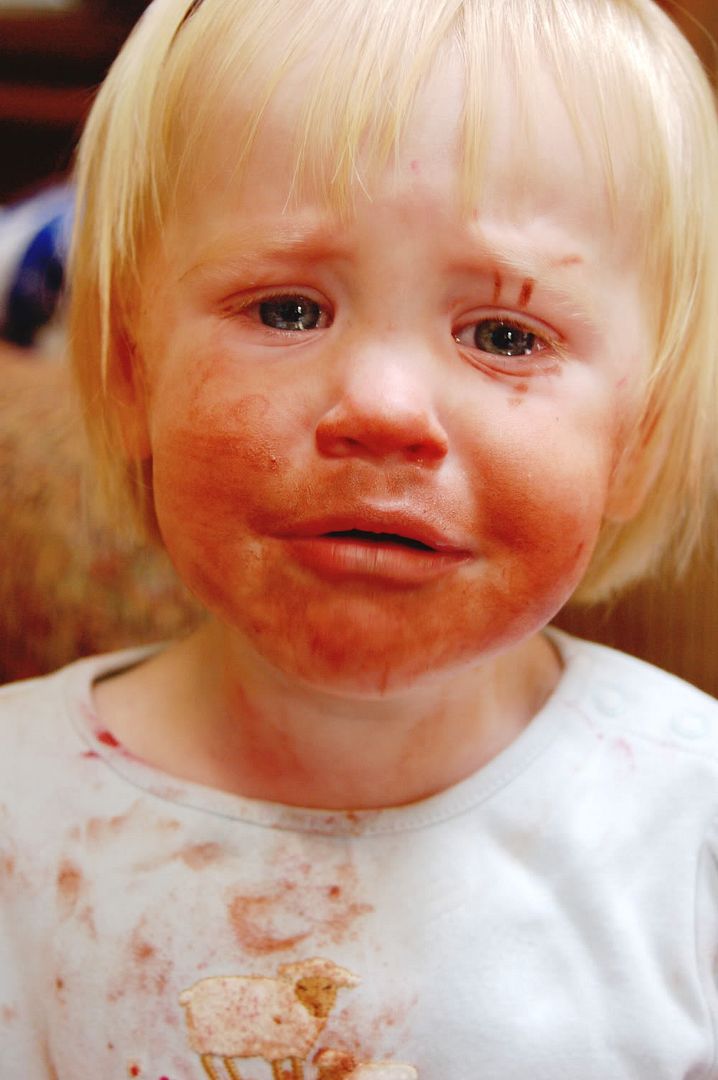 I don't think she understands that less is more with the warmth from Bare Minerals.
At least she did get the eyeliner in the right place. It's a little Liza Minelli but, at least it's on her eye.
Here are some close ups of her shirt and Hand. COMPLETELY covered in the make up. I tried to get it off with a baby wipe at first but, it just wouldn't budge. So into the bath we went.
The shirt actually did come clean. See yesterday's post. Shout be for the washer is a good thing.
The new rule in the house is the bathroom door MUST be closed EVERYTIME!
The other thing she goes after is the toothpaste. I have no idea. Maybe she really likes that minty fresh feeling. *sigh*