We just couldn't stay away.
We had to go back to the fair again.
This time we went on 'veteran's Day' at the Fair. It was BEAUTIFUL. On the last day of the fair, the weather was 80 degrees, sunny with a NICE, cool breeze.
Andrew got to ride some more rides and play some more games.
We had more milk shakes from the Dairy Bar.
We had another Corn Dog.
Some DELICIOUS sweet corn dripping in butter.
And this time we did get our Elephant Ear.
There was a small ceremony for the soldiers with lots of representatives from the congressmen offices and such. The 38th Infantry Band played and we sat and just had a nice time.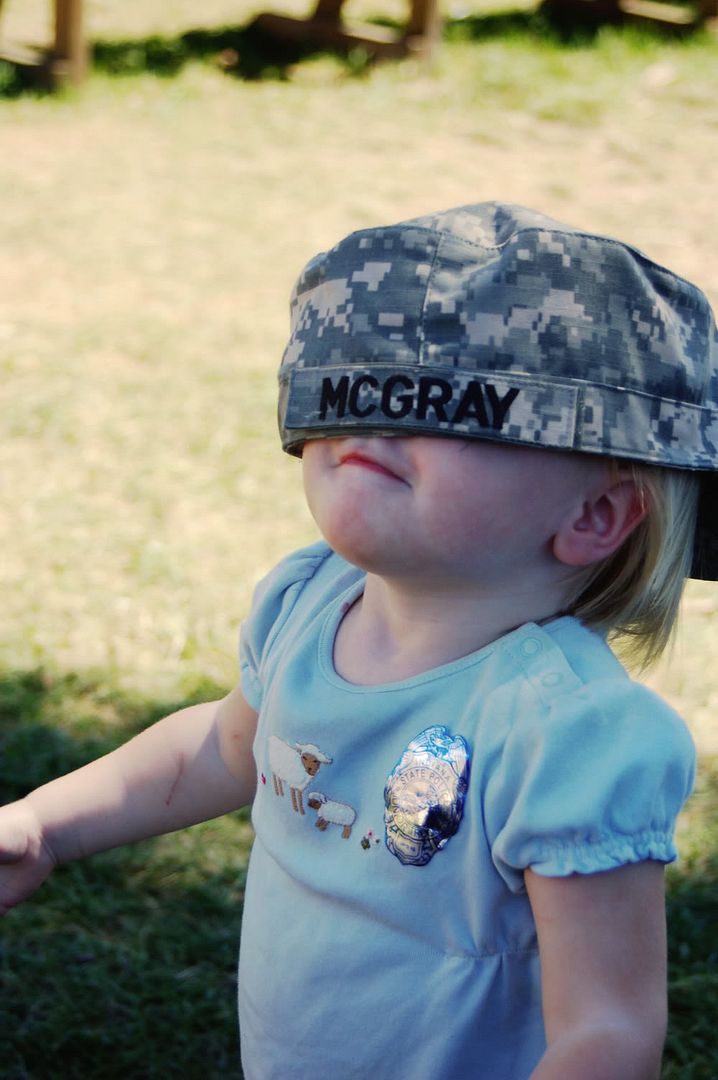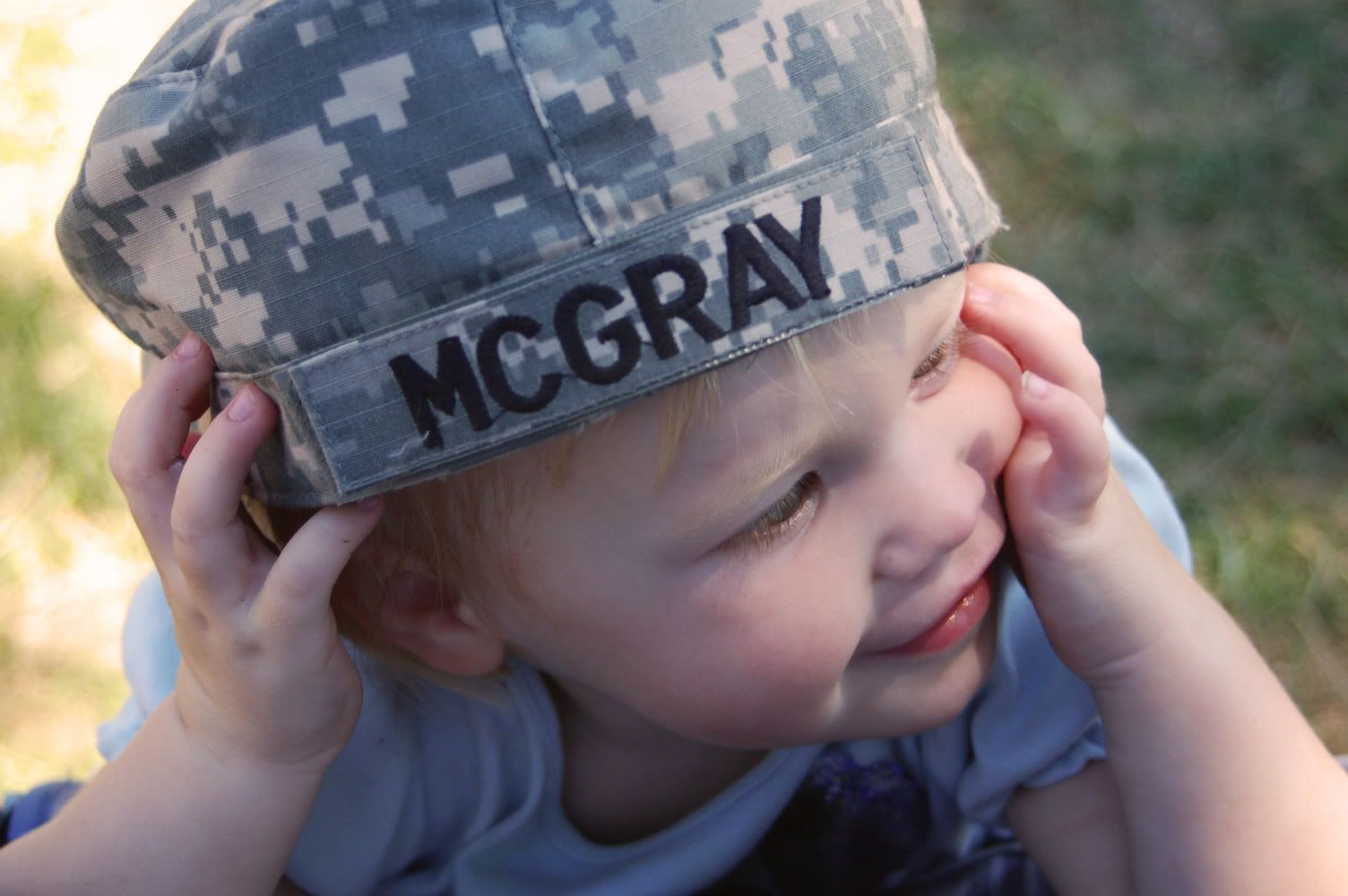 The kids ran around and played with daddy's hat and sunglasses.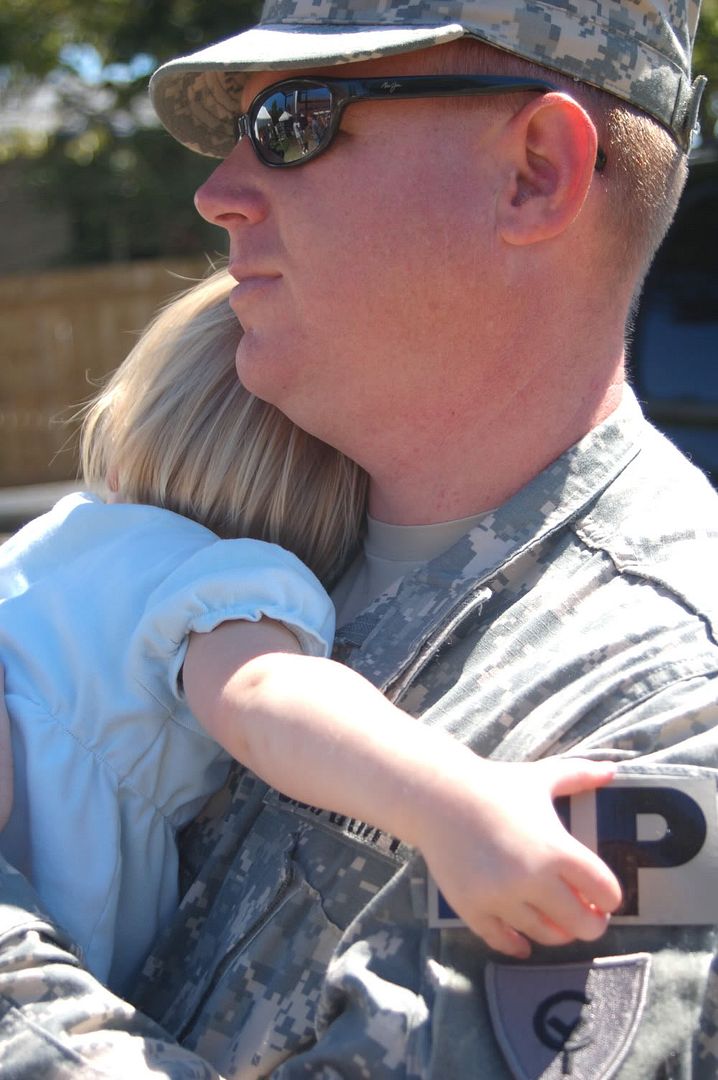 Laura was a tired pup and wanted daddy to give her some love.
Ok, the Secret Toot has been let out. Alana asked me to be on her new design team at Artistic Embellishments.
http://artistic-embellishments.com
I am almost done with my assignments with the September kit. I will add them in the next few days to the blog and my gallery at 2peas.
I had a great class last night at Memoirs. We had a full house as we made the KI Color Theory Tin Mini Album. I have another class this week on Thursday night. This one will be fun too. It's 2 6x6 mini canvases. A great way to decorate your house with cute layouts placed on canvases.
That's all for today. I have TONS of pictures to share. Laura got her self into a little trouble the other day. UGH! Just wait and see!