I found out last week that a
friend
has breast cancer and she is my age and has young children. What a slap in the face to hear.
A lot of friends are jumping in to help wherever they can.
Today
Tia Bennett
posted some ways that she and others are helping. Please check out her
blog
, her
cafe press store
and the font at 2peas.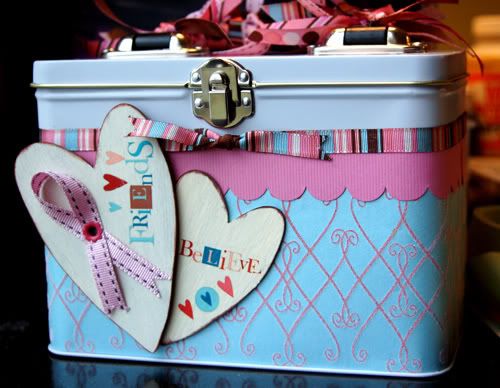 Today I made this little box for our friend to keep the cards ppl are sending to her. I am sure it will fill up fast. She is such a sweet gal and is battling alot right now.
Even if you can't help her out, help out yourself and your family and friends by getting your yearly mammogram. It's really never too soon to get one done if you have a family history. So, talk to your family about this, find out if there is a history and do something about it. PLEASE!